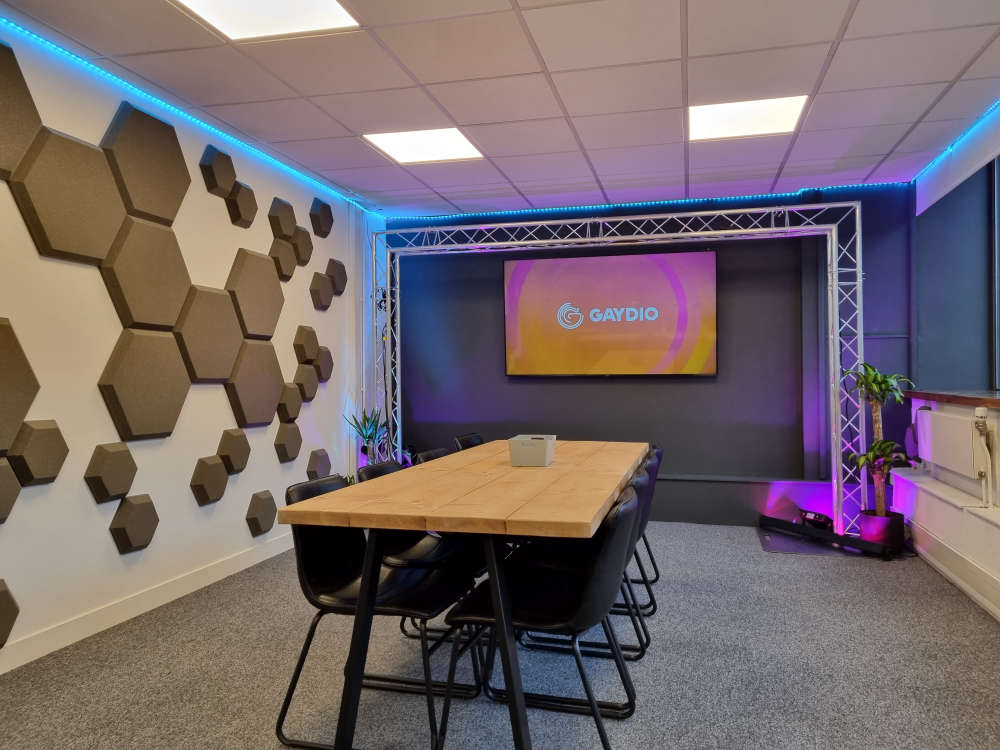 From sitting behind a studio desk producing The Breakfast Show, to actually presenting your own! The Gaydio Academy team are striving to provide the best training, content and features for Gaydio. The Gaydio Academy offers the chance for a new generation of people who want to get that foot in the door in radio, that first big push.
The Academy helps students in all areas of radio to find their own voice and set them up for a career in the industry and beyond in media.
We get you ready to be working on projects which go around the UK, interviewing organisations, editing audio and video and making that content for the live shows or website.
The team are here to help everyone who wants to be involved at the Academy and Gaydio and below is our wonderful team and their roles here:
LEE

Academy Manager

Lee has been at Gaydio for nearly 5 years, presenting the local Brighton show, working on national shows across the UK and now presenting the Gaydio Chart Show. Being a part of the radio industry for 11 years, he has a wealth of experience across all aspects of radio and now delivers all Academy courses and content

CRAIG

Academy Manager

Craig has been at Gaydio for 3 and a half years and manages the grants side of the Academy, researching grant opportunities, writing all applications and ensuring the projects we deliver align with our original applications and funders' objectives.