PRIDE IN LONDON 2022 - (London)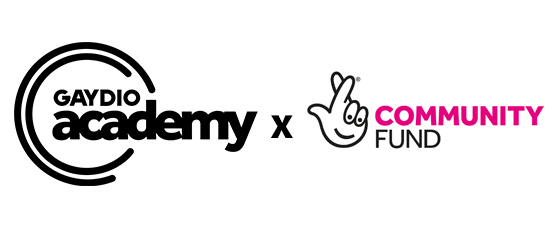 This year, as one of the main partners of Pride In London 2022, and funded by The National Lottery Community Fund's Awards For All scheme, Gaydio Academy will deliver radio skills training and mentoring for up to 20 participants from London. After training, participants will record and edit interviews about Pride in London for broadcast on our Evening Show and the Academy Website.
Participants will learn the following skills on the course:
Interviews on London Pride History and events

How to research, script, and conduct interviews

Photography and promotion

Biography writing for interviews
Course dates: 21st June 2022 - 22nd June 2022
Consists of a training day on the 21st and the conducting of the interviews on the 22nd at staggered times one select day in London. Only London residents can apply.
This is a Volunteer Opportunity
If you are interested then please fill in the form below.
Find out more about The National Lottery Community Fund's Awards for All scheme here
APPLICATIONS NOW CLOSED